Daily Devotion
                                 November 8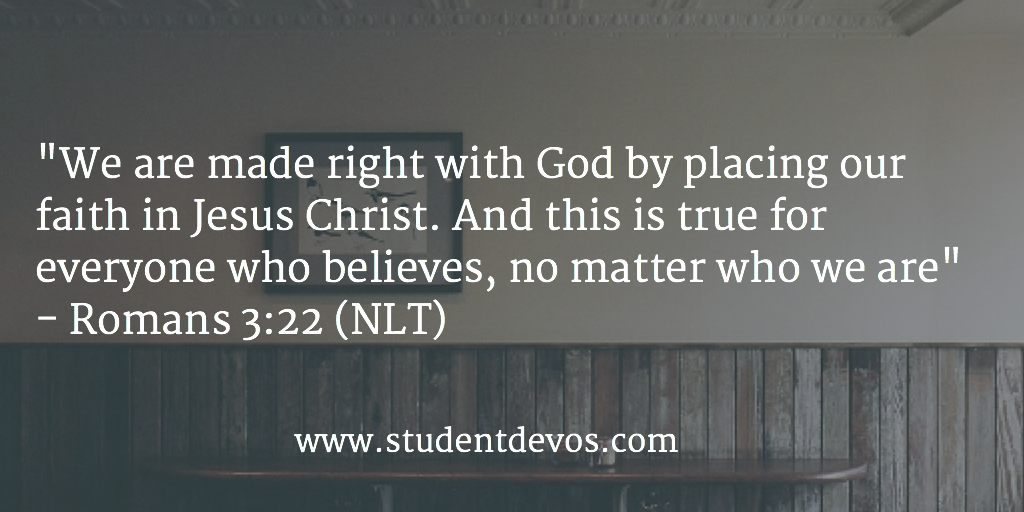 The fact that we have been made right with God is such great news. Regardless of who we are, or what we had done, we needed a savior, Jesus Christ.
When we place our trust in Jesus, as our savior the Bible tells us that we are made right with God. That means that despite what you've done or who you are, you are in right standing with God. This place of right standing with God comes by simply placing your trust in Jesus as savior. You simply need to believe that what Jesus dying on the cross was the payment for your sin. By accepting what Jesus did, you become right with God.
So today remember, it doesn't matter who you are, what you've done, or what you do. When you put your faith in Jesus you're made right with God!
Facebook
Twitter
Google+
                                                                     Student devos.com
New Hartford First United Methodist Church